FOIE GRAS
All our foie gras are from geese and ducks raised on whole yellow maize grain in the South West of France countryside;
The breeders we work with are among the 5% of French breeders who comply with strict requirements and specifications.
Our foies gras are prepared in our kitchens with one aim in mind 'to make the best foie gras in the world', entirely preservative free, their natural authentic character remains intact.
Raising its ducks and geese in respect of tradition whilst adding a modern touch to their foie gras has allowed Comtesse du Barry to reach a level of excellence that has rarely been equaled.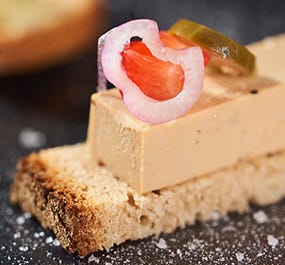 CAVIAR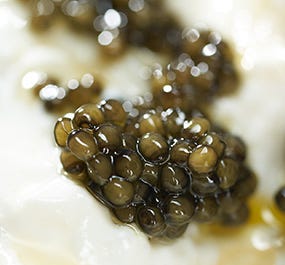 If ever a dish rhymed with the height of luxury and elegance it would be caviar. It is not only their extraordinary taste but also the rareness of these tiny fish eggs that make them such valued fare.
As a fine gastronomy expert, Comtesse du Barry has chosen only the best fish farms in the South West of France where the sturgeons are raised on natural feed, in pure clean water.
Comtesse du Barry's range of caviar is elaborated with the greatest care and know how deserved by only such a rare and noble dish.
The caviar is sieved, rinsed in clear water, strained then graded by our experts according to size, texture and firmness. It is salted with care then packed in airtight boxes to protect it like a precious jewel in its case.
TRUFFLES
Les « diamants de la cuisine », comme les appelait Brillat-Savarin, sont utilisés depuis des siècles pour leur délicieux parfum qui sublime toutes les préparations de la haute gastronomie, à commencer par notre fameux foie gras truffé.
Depuis toujours, Comtesse incorpore dans ses préparations culinaires les meilleures truffes. C'est cette expertise dans la sélection de produits d'excellence que nous partageons en vous proposant cette splendeur gastronomique : truffes entières ou en éclats, en carpaccio, en huiles ou en sels, ses parfums complexes embaument toute la cuisine.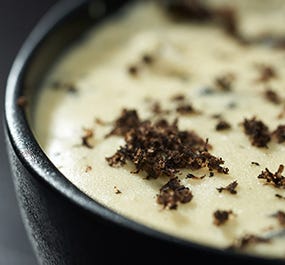 SMOKED SALMON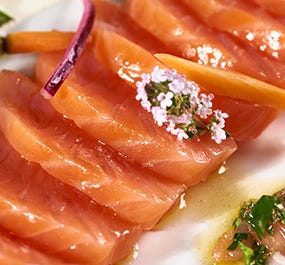 Only a Comtesse can ennoble a dish like Comtesse du Barry ennobles her smoked salmon. Rigorously selected, from Norwegian and Scottish farms our salmon is prepared in Comtesse du Barrys' kitchens in Brioude where it is slowly smoked, dry salted, individually sliced then French oak smoked for 48 hours. Maturing it in this very special way makes our smoked salmon very special.
TERRINES & RILLETTES
The 'Comtesse' took a bet at great odds by putting her traditional local culinary know how into brightly coloured little boxes reflecting her cheerful character and what's more she won. Comtesse du Barry's terrines and rillettes, her flagship fare, are prepared with the noblest ingredients in her very own kitchens according to traditional methods handed down through the generations : so simple yet so delicious.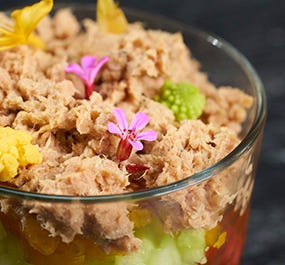 GASTRONOMY : A PERFECT GIFT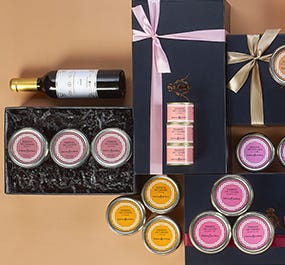 Comtesse du Barry chooses only the best traditional fare from the South West of France to go into her elegant gift boxes. There is a gift box to suit all budgets and all occasions: from the aperitif it bag, a perfect gift for hosts when invited to dinner, to the ready to eat, boxed menu for two. Feel free to offer or share these savory or sweet gift boxes, which can be enjoyed as much on festive occasions such as Christmas time as at anytime throughout the year. Hurry to our boutiques, onto our website or contact our corporate gifts team to discover the subtle authentic taste experiences that our gift boxes offer.
haut