FAST AND CAREFUL SHIPPING
Our special offers are offered while stocks last. If a product is unavailable after placing your order, we will notify you by email or telephone as soon as possible. You can then request the cancellation of your order or the exchange of the missing product (s).
In France
Processing times for your order :
Orders are shipped 24 to 48 hours after their online validation. Orders validated on Friday are shipped on Monday. Orders validated on Saturday and Sunday are shipped on Tuesday. No shipping on weekends and holidays.
Average delivery time and flat-rate contribution to shipping costs (internet orders only) :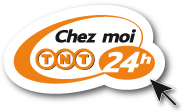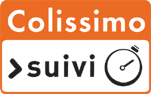 Classic delivery :
Deadline: 48-72 hours - By TNT, Saturday delivery on customer request only.
Cost: € 7.90 - Free delivery for purchases over € 75 *

or
Delivery to DPD Relay Points :


Delivery time: After delivery by our Logistics Department, your order is delivered in :
48-72 hours by Colissimo or carrier (time not guaranteed) - Orders validated on Saturday and Sunday are shipped on Tuesday.
Cost: 6.90 € - Free delivery for orders over 75 €*.


The deadlines are indicated in working days, after delivery, excluding postal delivery problems and according to product availability. Fresh products are delivered by special carrier, and delivered against signature.
Outside mainland France
For any shipment abroad, your products leave our warehouses within 2 working days after receipt of the order (unless stocks are out of stock). The contribution to the shipping costs is indexed to the weight of the package in increments of 10 kg.
In December, delivery times outside the EEC are extended by one week.
Zone 1 : 15 €


Germany, Belgium, Spain, Italy, Luxembourg, Netherlands, United Kingdom

Zone 2 : 23 €


Austria, Denmark, Spain: Canaries islands, Ceuta and Melilla, Finland, Greece, Ireland, Portugal (+ Azores and Madeira), Sweden

Zone 3 : 26 €




Andorra, Bulgaria, Cyprus, Croatia, Estonia, Hungary, Latvia, Liechtenstein, Lithuania, Malta, Poland, Czech Republic, Slovakia, Slovenia

Zone 4 : € 35


Iceland, Maghreb, other Eastern European countries, San Marino, Vatican, Norway *, Switzerland *

Zone 5 : 80 €


Australia *, Asia *: China, Japan, Hong Kong, Singapore, South Korea, Thailand, Taiwan, Viet Nam, India, Russia, Israel
Canada

Zone 6 : 90 €


Africa (excluding Maghreb), Middle East, Americas (excluding United States and Canada), other Asian country, Oceania * (excluding Australia).
United States: The mandatory registration of each package shipped to the United States with the FDA generates an additional cost of € 10 (bioterrorism law).

TOM : 100 €


New Caledonia, French Polynesia, Wallis & amp; Futuna
COM : 50€
Saint-Pierre et Miquelon, Saint-Martin, Saint-Barthélémy

Reunion Island: contact the Reunion Island boutique, Overseas Rates
* countries imposing strict restrictions on the importation of certain products: please consult us before confirming your order.
Products requiring a respect of the cold chain, such as semi-cooked foie gras, caviar, smoked salmon, dried or smoked duck breast are delivered by Chronofresh and are delivered against signature.
They are not sent to Relay Parcel Points, nor abroad. They are not shipped overseas.