You wish to contact our Company department,
obtain information or have a quote made within 48 hours ?
E-mail : paris.affaire@comtessedubarry.com
The Business Gift by Comtesse Du Barry
Created over a century ago in Gimont, in the Gers, Comtesse du Barry embodies a new form of French luxury, where quality meets innovation.
By offering a Comtesse du Barry gift, you become the ambassador of the finest gastronomic values of the South-West and offer an experience worthy of the refinement of the best French tables. Foie gras, caviar, truffle, smoked salmon ... large cellar and confectionery will delight your taste buds.
The Comtesse du Barry Business Department supports you throughout the year in choosing the gifts you want to give to your employees, service providers, customers, collaborators, etc.

Services
COMTESSE DU BARRY

In our 2021 catalog, we offer more than 20 compositions ready to offer, starting from € 28.90. Menus, boxes around foie gras, sweets and chocolates, these refined compositions will satisfy the most discerning gourmets.

For a unique and personalized attention, we create a tailor-made composition for you. Adapt your desires to your budget and we will insert a message card for you for the recipient.

Our shipping department will handle your order efficiently and quickly. In France or abroad, at one or more addresses, we will be able to meet all your needs.
---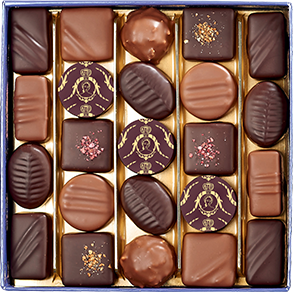 In accordance with the Data Protection Act of January 6, 1978, you have the right to access and rectify your data. You can be informed of our offers by phone, mail or e-mail. If you do not wish, or if you want to rectify your personal data, you just have to notify us by e-mail.
haut